OUR YOGA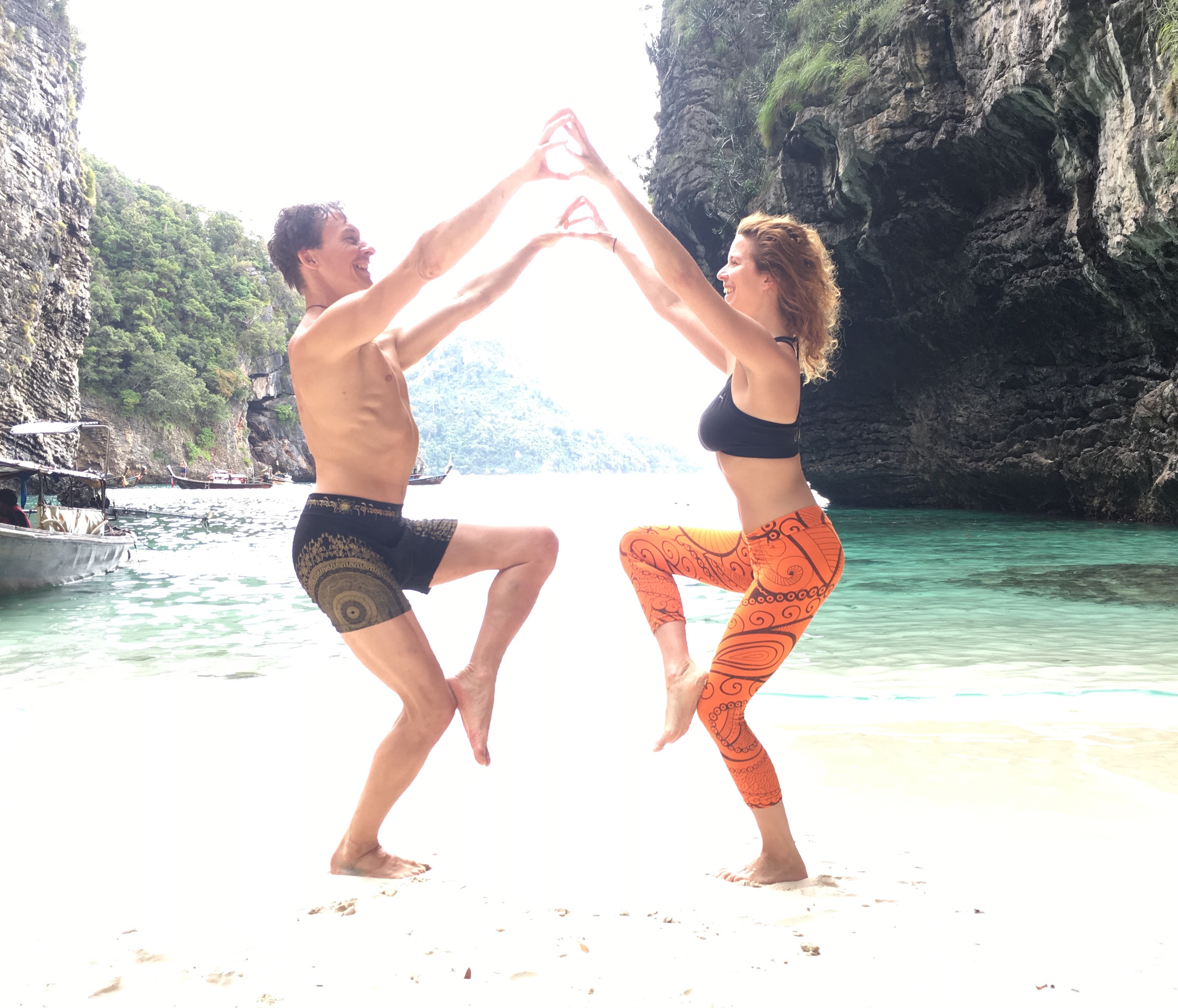 In the OMYO Yogazentrum, we attach great importance to practicing with joy and cordial openness.
Modern, body-emphasized yoga is constantly changing. Whilst practicing yoga, we are constantly striving to maintain our body and mind flexible and strong to live our lives joyfully and easily.
Stiffness contradicts the essence of yoga. This also means questioning traditional practices and constantly researching and discovering what is right for me at this moment.
Christian and Dinah have dealt extensively with various modern stiles of yoga over the last few years and out of these they have created a kind of practice that combines tried and tested classical elements with the latest insights into the body. Certain alignment principles simply do not stand up to the new knowledge about the body.
A very important impulse for the change in their way of teaching was the discovery of the bowspring method. This new movement technique differs in a very important point from earlier alignment principles.
In Bowspring, we emphasize the natural curves of the spine and drag them long in these curves. We are working very consciously and purposefully against the very common back problems of modern humans.
Yogapraxis goes far beyond practicing on the mat.
Anyone can learn to use bowspring while standing, sitting and any basic posture to enhance health, mindfulness and a positive attitude. The Bowspring's uniform muscle tone provides maximum functionality for everyday tasks such as walking, sitting, homework, and even more specific exercise activities such as cycling, jogging, or athletics.
The Bowspring alignment is very therapeutic for the lower back, neck and shoulders when performed during all normal daily activities.